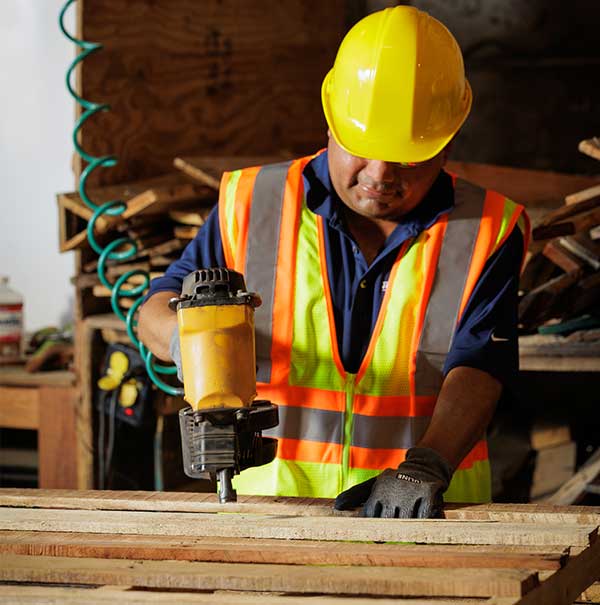 Customized pallets can be created from recycled pallets or new stock and are also available in both treated and non-heat treated.
Custom Pallets:
Precision-Made to Power Your Operations
In the world of logistics, one-size-fits-all often misses the mark. Your operations demand precision, and your solutions should echo that same meticulousness. Introducing custom pallets tailored to your exact needs.
Crafted with Care. Defined by Detail.
Perfectly Tailored: Say goodbye to compromises. Every pallet is designed specifically for your unique operational requirements, ensuring a seamless fit every time.
Unyielding Quality: Precision doesn't mean sacrificing strength. Our custom pallets stand resilient, ready to endure the rigors of your daily logistics.
Efficiency, Elevated: Maximize your storage and minimize your hassles. Customized solutions mean streamlined operations and reduced overheads.
In the heart of your warehouse, every inch matters. And with our custom pallets, you ensure that every inch works optimally.
Command Precision, Witness Performance.
Elevate your warehousing game. Embrace solutions sculpted specifically for your needs and witness the transformation in efficiency and performance.
Ready for pallets that feel like they were made just for you?
Get a quote today, and unlock tailored excellence.