These are not values that change from time to time, situation to situation or person to person, but rather they are engraved in our company standards. We appreciate our employees and customers, and we strive to exceed their expectations every step of the way.
Integrity
Integrity first, service before self, and excellence in all we do!
Caring
J & A Pallets cares about people: employees and customers. J & A Pallets is committed to act with compassion, integrity, and honesty in all situations, to listen with respect to others and to value differences. The company is also committed to protecting the global environment.
Teamwork
We at J & A Pallets are all a team, and we are committed to working together. Only by sharing ideas, technologies and talents can the company achieve and sustain profitable growth.
Continuous Improvement
J & A Pallets is committed to getting better every day in all it does, as individuals and as teams. By better understanding our customers and vendors, we continuously innovate and improve our products, services, and processes.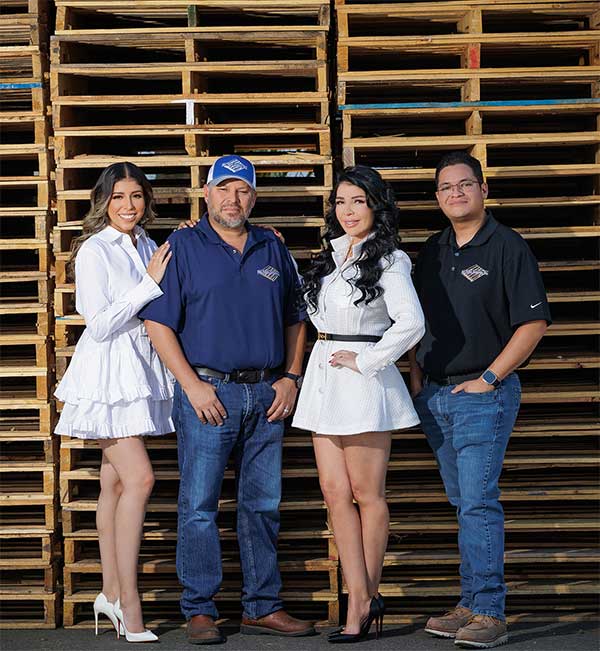 "Building Relationships, Pallet After Pallet"